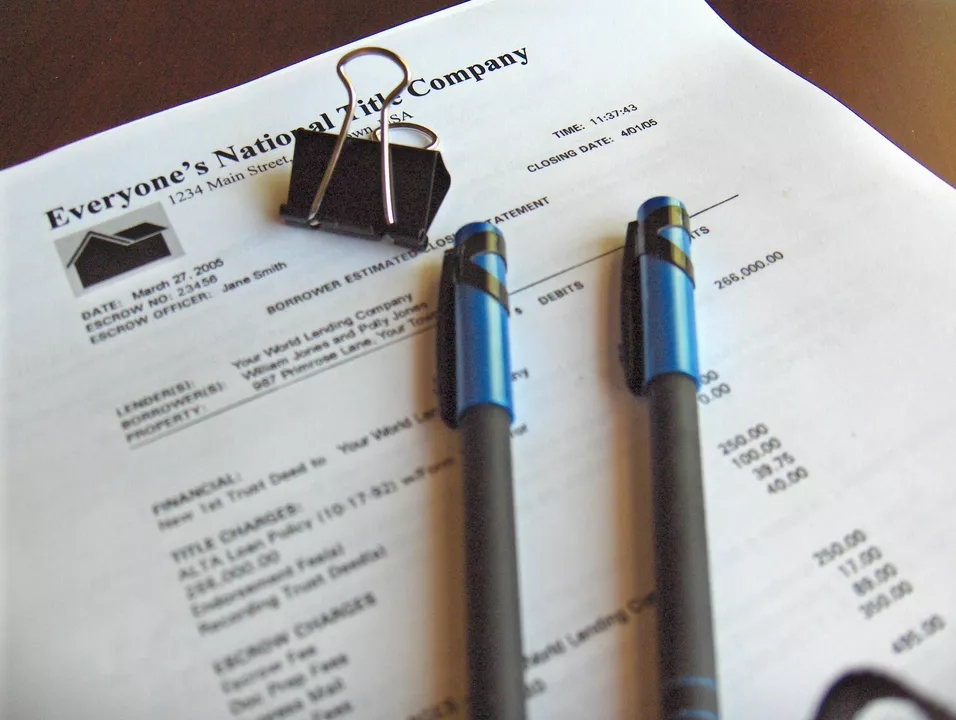 Essential Equipment for a Loan Signing Agent
As a loan signing agent, having the right equipment is crucial for success in the field. The right tools can make your job more efficient, accurate, and professional. In this article, I will discuss the essential equipment that every loan signing agent should have to ensure a smooth and successful transaction. We will cover the following topics:
1. Reliable Transportation
As a loan signing agent, you will be traveling to various locations to meet with clients and sign loan documents. A reliable vehicle is essential for getting to appointments on time and maintaining a professional image. Make sure your vehicle is well-maintained, clean, and has the necessary insurance coverage. Additionally, invest in a GPS or smartphone with navigation capabilities to help you find your way to new locations.
2. High-Quality Printer and Scanner
A high-quality, dual-tray laser printer is a must-have for any loan signing agent. You will need to print loan documents, often in large quantities, on legal and letter-sized paper. A dual-tray printer will save you time by allowing you to print both sizes without having to constantly switch paper. Additionally, a reliable scanner is crucial for sending signed documents back to the signing company or title company. Look for a scanner with a high-resolution and fast scanning speed to ensure clear images and efficient processing.
3. Smartphone and Mobile Hotspot
Having a smartphone with a reliable mobile hotspot is essential for staying connected on the go. You will need to access your email, download loan documents, and communicate with clients and companies while out in the field. A mobile hotspot will provide you with a secure, reliable internet connection wherever you go. Make sure to choose a phone plan with ample data to accommodate your needs as a loan signing agent.
4. Notary Supplies
As a loan signing agent, you will also need basic notary supplies, such as a notary stamp, seal embosser, notary journal, and thumbprint pad. These items are essential for notarizing loan documents and maintaining proper records. Make sure your notary stamp and seal embosser are up-to-date with your current commission information, and always have extra ink pads and pens on hand.
5. Portable Office Supplies
Having a portable office setup is essential for loan signing agents who are constantly on the go. Invest in a sturdy, organized briefcase or bag to hold all of your essential supplies, such as pens, paper, paper clips, stapler, and a calculator. Additionally, consider purchasing a portable table and chair to create a professional workspace wherever you go. This will allow you to set up a comfortable, organized signing environment for your clients, no matter the location.
6. Professional Attire
As a loan signing agent, you are representing both yourself and the company you are working for. It is essential to maintain a professional appearance by dressing in appropriate business attire. This will help establish trust with your clients and create a positive impression. Invest in a few high-quality, professional outfits that are comfortable and easy to maintain.
7. Errors and Omissions Insurance
While not a physical piece of equipment, errors and omissions (E&O) insurance is an essential investment for any loan signing agent. E&O insurance protects you in the event of a mistake or omission during the loan signing process. This coverage will provide you with peace of mind and help you maintain a professional reputation in the industry.
In conclusion, having the right equipment as a loan signing agent is crucial for success in the field. By investing in reliable transportation, high-quality printing and scanning equipment, a smartphone with a mobile hotspot, notary supplies, portable office supplies, professional attire, and errors and omissions insurance, you will be well-equipped to handle any loan signing situation. Remember, being prepared and professional will help you build a successful and reputable loan signing agent business.